As the year draws to a close, we need to focus on the future and what actions we need to take to ensure our workforce is happy and able.  Keeping a workforce happy is crucial to any successful business as workplace happiness has proven to lead to improved productivity and creativity. Research shows that happy people are 31% more productive and three times more creative, while happiness improves business profitability by 147%₁.
However, after the turbulence of the last two years, keeping workers engaged, motivated and happy for 2022 will be more important than ever. Businesses where their workforce are satisfied with their job, their workplace, and their relationships with their colleagues frequently do better than others who are unhappy with elements of their job.
The business case for a happy workforce is obvious; job satisfaction helps improve efficiency and staff loyalty, keeping staff turnover rates low and increasing profits.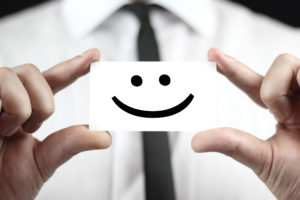 In this blog, we'll examine why it's so important to ensure a workforce is satisfied with their working environments and how you can make changes to help make – and keep – your teams happy.
Understanding staff happiness
Before implementing strategies and plans to improve and maintain staff happiness, it is important to understand how happy employees currently are.  If you are aware how your team members feel about their job, then you can understand what's working, but also what needs improving.
There are several ways you can identify unhappy employees and doing so will allow you to develop strategies that might help them start to enjoy their working life more.
Firstly, consider working on your own individual relationship with employees. This will help them feel valued and that they can come to you with any issues or ideas on the business.
If you work in a large, complex business that employs hundreds or even thousands of people, building individual relationships with everyone may be almost impossible. In this case, try to focus on your relationships with the management level below you. If you lead by example, then that will build an element of trust and set the tone for the organisation.
For larger businesses, utilise staff surveys on platforms such as Google Forms, Culture Amp or SurveyMonkey, as these can be useful and informative. You could also make use of an employee suggestion box, to get regular feedback from employees.
Ways to keep a workforce happy
Below are practical steps and tips which business leaders and HR teams can take to maintain and improve happiness throughout an organisation:
Understand limitations – Most workers simply want to do a good job. Anything that inhibits your employees from achieving this can cause unnecessary frustration that could affect their overall perception of your company. Ensure that staff can carry out their roles productively and with access to all the necessary tools and support.
Open and regular communication – Provide workers with the chance to provide regular feedback and keep good communication links with all levels of the company. This helps create a happy and productive working ethos right across your organisation.
Develop a culture of appreciation – Everyday gestures of appreciation in the workplace have proven to bring teams closer, lift employee morale, and improve overall productivity. Look at introducing ways that employees can recognise and appreciate each other.
Make the work fulfilling – Employees want to feel like what they're doing work which matters and is important. For team members to feel good about the work they are producing, they need to fully understand the company's mission and purpose. So, it's your job to make sure they know what that looks like.
Make work/life balance a priority – Having a good work/life balance has become a priority for many workplaces. Employees need to understand that you value them as a loyal employee. Offering flexible working, health and wellness benefits, or childcare options will show your employees that you are invested in their happiness and professional development. Incentives that improve a team member's overall quality of life also shows that you care about their wellbeing.
Workforce happiness is key to a productive and positive workforce. As an employer, manager, or HR department, it's your responsibility to put in the time and effort to make this happen.
For additional support and information on how to keep a workforce happy in 2022, seek an independent HR advisor for guidance.