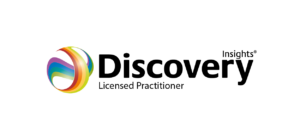 Insights Discovery will change the way you see yourself and others. It's a powerful aid to self awareness that can be used at work or home. Come start that journey of self discovery with us.
Insights Discovery is a four colour model which helps people understand more about themselves and others. The methodology is easy to understand and practical to apply. Its highly visual content makes it both engaging and memorable, helping others to understand themselves, particularly in relation to others they work this.
Introduction to Insights
This simple and accessible four-color model is accompanied by an Insights Discovery Personal Profile, which helps people understand more about themselves and others so they can have more respectful, productive and positive working relationships.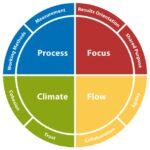 Delivered as an engaging one-day or half day workshop, Insights Discovery helps create a common language that makes it easier to identify strengths and address weaknesses, so that individuals and teams can perform at their highest level.
Once the online evaluator is completed, each person receives an Insights Discovery Personal Profile. An extremely powerful tool, it can be used to resolve conflict, improve communication, and help teams see the value of each other's contribution at work. The profile is then used during the session and can be used in one-to-one coaching sessions.
So why hold a session within your company?
Learn more about yourself and receive your own in-depth profile
Explore the highly visual and engaging content to challenge and enhance perception of others
Forge better relationships between colleagues based on a mutual understanding
Use the methodology to recognise behavioural preferences and value in the workplace
Have fun creating and developing lasting connections and improve communications

Core Sessions Available
Discovering Team Effectiveness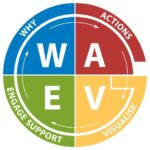 Building on Insights Discovery, Discovering Team Effectiveness provides a framework to help teams identify their most pressing issues and development opportunities. We help teams get to the heart of their working dynamics, improving relationships, increasing productivity and creating high performance teams along the way.
This one-day or half day workshop can help your team members think about their individual contribution to the team's culture and performance, with a focus on fostering better team relationships.

Discovering Leadership Effectiveness
Discovering Leadership Effectiveness is our one-day session that uses the core learning from Insights Discovery with a focus on leadership. We work with leaders to explore their personal leadership style and unique value across four key pillars: Results leadership, Visionary leadership, Relationship leadership and Centred leadership.
This session explores our leadership model and how the individual's colour energy preferences influence their leadership style, and the way they are perceived by their team. It focuses on the self-awareness of the individual leader and how they can leverage their understanding of colour energies to improve their team's performance and working environment.
Discovering Sales Effectiveness
Discovering Sales Effectiveness is for salespeople who want to develop their skills, improve their interactions with customers and apply a people-centred approach to sales. It provides salespeople with a unique insight into themselves and their customers and explores how preferences and behaviour can impact customers at each stage of the sale.
Learners receive a personal profile including the Effective Selling Chapter which explores their strengths and weaknesses at each stage of the sales cycle in the context of their colour preferences. Learners can use this, together with the session, to develop these areas and increase their selling success.
Other Sessions Available
Utilising the knowledge of Insights colours in
Resilience – Resilience is about how to handle the day to day events, challenges and conflicts we all face. Through this session I aim to help you gain an understanding of what stresses the various colour types and what pushes their and your buttons and why. You will develop some simple tools to use to handle such challenges and minimise your impact, particularly in the role of a manager, on others.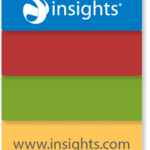 Learning Styles – Each person has different learning preferences and styles that benefit them. Some may find they even have a dominant learning style. Others that they prefer different learning styles in different circumstances. By discovering and better understanding your own learning styles, and how your colour preferences influence this you can employ techniques that will improve the rate and quality of your learning and assist with how you teach/engage others.


Handling Difficult Conversations – Providing the tools to help effectively deal with difficult situations and people! The aim is to help us all understand the importance of, and be able to, influence people around us, including our colleagues through understanding what conflict is and how it starts, how we manage words, phrases and our personal impact and understanding how to avoid conflict by reading and understanding each colour preference.
Self-Belief and Credibility – Self-belief is a skill. That means you can grow it over time. This course will identify the myths and facts that impact our beliefs in our selves and how our colour energies may have a part to play in this. By the end of the session you will understand self-esteem and self-efficacy, have explored imposter syndrome and identified actions to help whilst understanding how a colour preferences may influence this.