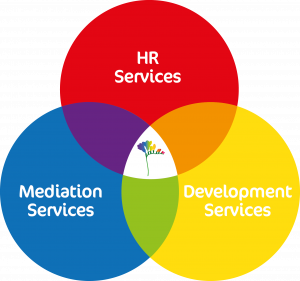 TrueHR Ltd and TrueHR Isle of Man Ltd are human resources, mediation and development service providers, helping businesses with all things people related; offering practical solutions, legislative compliance and administrative support where needed, both in the UK and the Isle of Man.
We've been working with some fantastic clients in the Isle of Man for more than 10 years, so we're practiced in Manx employment law and have all the appropriate work permits you may need. 
We understand the challenges of employing people and the requirement to be an expert in everything. We take the headache away, help you where needed and let you get on with the rest of your job. Working with businesses of all sizes and from all sectors we can provide the day-to-day support, guidance, strategic planning and leadership advice you need to grow your business right from the start and to keep compliant. We offer a retained service, an 'as and when' service, or support for projects.
We like to keep it simple. We believe that placing importance on good people management makes excellent business sense. Businesses of all sizes and sectors need access to an HR service that provides solutions to meet both the business and employee needs. We can provide support all over the UK and the Isle of Man.
Please feel free to contact us for a no-obligation chat
or see what services are available – just click to get in touch