Cat Macdonald  BA Hons FCIPD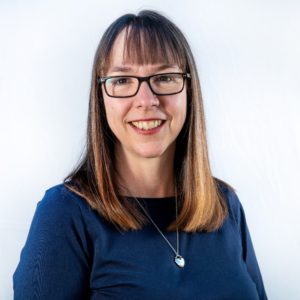 As a professionally qualified HR specialist I am recognised for my business centric, pragmatic, yet practical approach to the field of human resources, repeatedly aligning departmental strategy with those of the business.  HR is not a box ticking exercise to me, it's about being practical, appropriate and proportionate. And its something I love having been in the field of HR for over 20 years (yes really!) 
My HR skills and experiences obtained in both unionised and non-unionised environments with extensive knowledge and skills in employee relations, TUPE, restructuring, change management, training and development, communications and counselling. Additionally, I am a trained and Certified Workplace Mediator. Throughout my career I have worked across a broad range of sectors including manufacturing, engineering and media, and now with TrueHR Ltd and TrueHR Isle of Man Ltd am working with both large PLCs & smaller local concerns. 
I love motorbike road racing, handbags and cannot resist shoes and am rarely seen without my iPhone/iPad or laptop attached to some part of me.
Mandy Williamson CIPD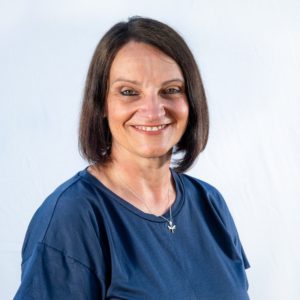 I am CIPD qualified with over 20 years of experience.  I worked in the NHS for 27 years in a varying of roles which included Human Resources in which I then specialised to work in Medical Staffing and then a move to Operational Management to manage a clinical area in a triumvirate with a senior clinician and matron.  This was extremely valuable and gave me a different skillset including project, financial and operational management skills as well as complaint handling and working as a Duty Manager.  As well as maintain my interest within Human Resources. I then moved into educational services as a School Business Manager for the last 8 years.  My transferable skills from the NHS supported me with the transition to this role.  This role incorporates my passion for Human Resources, whilst also including health and safety, staffing, financial management.

Outside of work I like reading and attend a book club, going for walks, spending time with family and friends.
Pauline Collins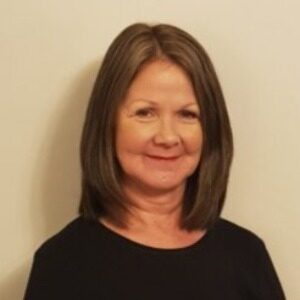 I am a dedicated and focused administrator with over 20 years of experience in various sectors. I am someone who excels at prioritising and multitasking and have great time management capabilities.
I specialises in administrative support to fast moving environments in departments and in companies and I'm always committed to delivering high quality results to all of our clients at TrueHR.
I have a very professional and mature attitude with colleagues at all levels.
When I'm not working I enjoy walking, reading a good book and I also enjoy sport (watching!) and spending time with my family at home.
The rest of the TrueHR Team 
With additional administrative support provide by our loyal zero hours members and training delivery support from our associates in the Isle of Man we make sure we care deeply about what we do every day, and we make it happen.  We are known for being professional and friendly, for caring about our clients and delivering an excellent service.  We are not consultants – we are integral parts of your business to support all things people related.
The team brings extensive skills in restructuring & change management, mediation, organisational development, contract and policy review, TUPE, trade union, project management, consultation and negotiation, training development and delivery, succession planning & talent management, and administration to name but a few.
We have experience from across a wide range of backgrounds in corporate businesses, industry, manufacturing, SMEs, Church and schools.
We are also practiced in Manx employment law, with Manx resident team members and others who have the appropriate work permits to work on the island.
The Team members also love road racing, catching up with friends, and with 5 dogs between the whole extended team, dog walking.