Onboarding new hires in a global pandemic brings unique challenges. Roles are virtually based, or working under the new hybrid style, often having no physical office to welcome and connect new employees, so how should the onboarding process adjust to match the circumstances? We look at how HR departments and businesses leaders can successfully onboard new employees virtually to ensure they are welcomed into the business and made to feel like part of the team.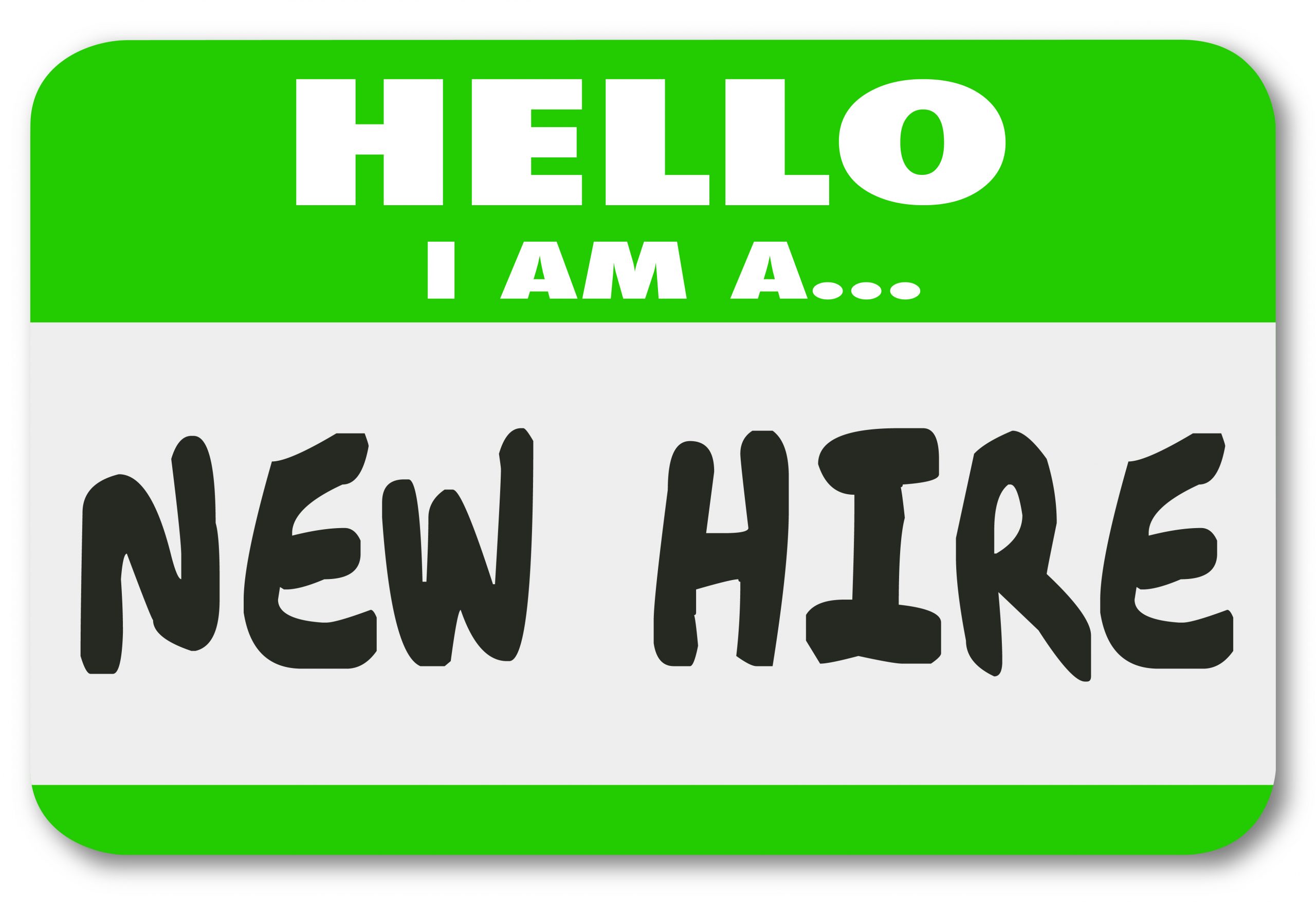 Be prepared and organised
Preparation and organisation are key for virtually onboarding a new team member. This not only demonstrates that you are on top of things as a company, but it also highlights to your new employee that you have put in the time and effort to prepare for them starting.
To ensure they feel welcome and ready for their first day, they must have the right tools and resources available. Pinpoint what equipment and devices they will need and make sure these are with them ahead of their start date.
All tools and systems must be set up to facilitate their remote work. This means ensuring that your new hire is provided with a log-in, email address, passwords etc as required.
Reach out a week before their start date to say hi and let them know what to expect that first day.
Decide within your team who will be responsible for sharing information with them regarding their first day. This should include:
Links to join into any video conferences taking place
A clear agenda of what they should expect for their first few days
What time their onboarding sessions will begin and end
How they can prepare (ensure they have a strong WiFi connection, a quiet space to work, a webcam etc.)
An overview of the business, who their line manager is, working hours etc.
This may be the first time the new hire is working remotely, so be explicit and instructional as possible. This will help them feel confident and well informed.
Modifying your onboarding content for virtual learning
If you already have an onboarding process in place, you'll need to modify the content to be accessible and deliverable for virtual workers. Here are a few areas to consider:
Welcome pack
If you usually provide new starters with a welcome pack full of useful documents, these will now have to be amalgamated, organised into a PDF style document and sent out digitally.
Onboarding presentations
If you typically do an in-person presentation introducing the company, you'll have to modify that to suit a virtual learning environment. Why not record a short welcome video to accompany any digital presentations? You could also share photos of the office to replace any physical office tour you would normally do.
Instructional eLearning
If you typically have a new hire sit with a member of the team to review tools and systems, consider replacing that with short eLearning instructional videos or Zoom meetings with appropriate team members.
Collaborate with the wider team
Starting a new job can be daunting under any circumstances so imagine how it feels when your first day is conducted remotely and you don't have the luxury of going out for a team lunch or drinks.
When bringing a new member into a remote team, the onboarding process must do everything possible to integrate them into the group and help them begin to build trust and form relationships.
Use technology to introduce and welcome them to the team. Video conferencing allows employees to make eye contact and observe facial expressions that are important to interpersonal communication. Set up a team video call so your new employee can put faces to names and get to know everyone. An organsation chart with names, pcitures and job titles is a great aide memoire for them to keep and use.
Regular check-ins
It can be overwhelming trying to get up to speed with a new company's work practice and culture – even more so at a distance. Frequent interaction and communication with your new hire will ensure they feel as engaged, supported and connected as possible.
One-to-one time is a hugely important aspect of an onboarding process. Carve out time for regular check-ins to see how they're doing, especially in their first week. You want to remind them that they are not working in isolation and that you are there to support them.
Be flexible
Be mindful that it can be overwhelming to be onboarded in a completely remote environment and that the new employee's learning journey may need to be adjusted along the way. By spacing out learning, you will give them a chance to absorb the information and ask questions instead of inundating them with content all at once.
In these unusual times, when many people are responsible for children at home as well as their work, you can add some much-appreciated flexibility. Let your new starter know they can work their way through onboarding information at their own pace and in their hours, if possible.
Culture matters
It can be easy to overlook company culture when onboarding a remote hire, but be careful not to. When employees feel connected to the culture, they work harder and feel as though they are making an impact from the start. Your culture can be the difference between whether your new person stays or leaves. Keeping your culture strong, no matter what, is imperative.
Successful onboarding ensures a clear path for employees as they join a new company. Even in these challenging times, the shift to remote working shouldn't prevent new employees from having a positive experience when starting a new role.
A good onboarding experience will eliminate much of the confusion surrounding virtual work, allowing new team members to settle into their roles quickly and begin to build the relationships and trust they need to deliver results. Remember that the onboarding process sets the tone for the employee's experience with the company, so it pays to invest time and effort in making it a positive one!
If you are struggling to virtually onboard new starters in your organisation, consult an independent HR expert for advice and support.