HR leaders faced a plethora of challenges during 2020 and it's fair to say that 2021 has not been plain sailing either so far. While the past 12 months has taught businesses that to a certain extent they must expect the unexpected, there are common themes and issues that many HR departments will face as we adapt to a new way of working.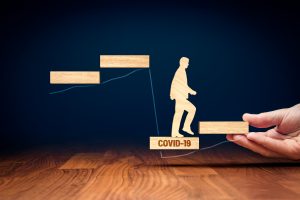 Hiring and onboarding in a new world of working
During the pandemic, many businesses were forced to press pause on their hiring mandates. While some industries have experienced a surge in demand for products or services and are recruiting as a result, many had to place staff on furlough or make redundancies in order to survive.
Others had to adapt their offering and are looking to take on appropriately qualified or trained individuals to reflect this.
All the above makes for a jobs market in a state of flux, with more candidates and more positions than previously. Permanent placement growth is the highest since October 1997 while demand for staff has improved to the greatest extent for 23 years.
The greatest demand for recruits is in the IT and computing sector; other areas, including construction, e-commerce and healthcare support are also performing strongly. Understandably, retail remains among the weakest.
With so many diverse businesses hiring, one of the biggest challenges HR departments face is recruiting and onboarding new staff while many colleagues continue to work remotely.
Not only are many interviews continuing to be conducted via videoconferencing, the challenge remains of how to induct new hires through digital and virtual means.
HR managers also need to consider how they onboard successful candidates. Induction packages will need to be digital and comprehensive in order to account for the lack of face-to-face introductions, walk-throughs and hands-on experience new recruitments normally experience.
To recruit successfully in this new world of working, HR professionals should be leveraging technology, whether this includes virtual interviews or online performance reviews.
Understanding and supporting mental health and wellbeing needs
Looking after a workforce's mental health and wellbeing has never been more important. The pandemic has seen a huge increase in the number of people struggling with mental health issues.
The challenges for HR departments during this period are:
The potential increase in the number of staff affected by mental health issues
Spotting signs of mental health problems when working remotely or under increased pressure
With many workplaces still limited to the virtual world, it has become harder for HR staff to address and spot mental health and wellbeing issues.
HR departments need to rethink the way they support positive wellbeing across the business and adapt and introduce a strategy that works in the new working world.
Fulfilling diversity and inclusion responsibilities
Throughout 2020 and 2021 there has been social unrest with campaigns for Black Lives Matter and LGBTQIA+ rights and this is something that HR departments cannot ignore.
It is crucial for businesses to authentically address diversity, inclusion and equity. It should be a key priority for HR departments. Organisations need to be developing robust diversity and inclusivity strategies and ensuring these are implemented and delivered effectively.
Creating a long-term remote working strategy
As we move into the second half of 2021, it is apparent that remote work is here to stay, whether that means fully remote or a hybrid model. When the pandemic first began many organisations introduced technology that enabled employees to work and collaborate remotely during 2020, and this is here to stay.
The next step is for HR departments to introduce new, long-term flexible policies as we move into the new normal and beyond. These policies must be robust and suitable for long-term remote working rather than being a quick fix.
Adapting and maintaining a company culture
Company culture is a cornerstone of the workplace. It creates shared behaviours, values and assumptions that run across a whole organisation; it can be the driving force behind a business's success story.
The pandemic has disrupted engagement and, in some cases, reduced meaningful employee interaction which in turn impacts on an organisation's culture. This is why company culture needs to be reinforced in different ways.
Companies must create, maintain and amplify their culture by doubling down on their corporate values and sparking employee engagement through innovative practices.
Using technology will help businesses continue to reach out to workforces during this period. But it must be a consistent and ongoing process to ensure that company culture isn't damaged or lost while leaders navigate a new way of working.
As HR departments and business leaders begin to face a 'new normal' working world, it is crucial that teams face these challenges head-on, with the focus on creating a safe and inclusive working environment for all.
If you require any additional information on how your business can face these challenges, consult an independent HR expert.