To coincide with World Menopause Day (18th October), we wanted to share our expert knowledge on managing the effects of menopause at work and why it is important for both employers and their staff to do so.
For people experiencing symptoms, it can be a difficult and stressful time. Everyone will experience menopause differently and for some, symptoms can be quite severe and can affect people both physically and mentally.
Menopause is a natural stage of life that affects around half of the population, usually happening between 45 and 55 years of age but it can also happen earlier or later in someone's life. Of the 70% of women in employment in the UK, almost 4.5 million are in this age bracket.  For many people symptoms last about four years, but in some cases, symptoms can last a lot longer, even as long as 13 years.
Some people might also experience early menopause or go through surgical menopause earlier in their lives. These types of menopauses can be medically complicated, so employers should consider this when supporting their staff.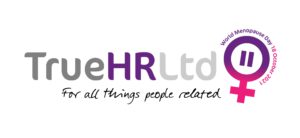 All stages and types of menopause are different, symptoms can vary from person to person, and range from very mild to severe. Below is an overview and guidance for organisations on how they can manage menopause in the workplace.
Why it's important
According to the latest UK data, there were five employment tribunals referencing the claimant's menopause in 2018, six in 2019 and 16 in 2020. There have been 10 in the first six months of 2021 alone so with women experiencing menopausal symptoms being protected under the Equality Act 2010 from discrimination in the work place due to their age, sex or disability employers need to give more focus to support.
Recent research found the UK could be losing 14m work days a year related to the menopause which is a huge weight on employers having to cover these absences.
One in four women who experience menopausal symptoms consider leaving their job, with the resulting loss of knowledge, experience and talent.
For employers, menopause is a health and wellbeing concern for staff and needs to be handled sensitively. Employers need to be aware that menopause and its symptoms can affect any of their staff at any time, including those going through it, their relatives, colleagues and carers who are supporting them, trans people ('trans' is an umbrella term used to describe people whose gender is not the same as the sex they were assigned at birth), and intersex people
If an employee or worker is put at a disadvantage or treated less favourably because of their menopause symptoms, this could be discriminatory if connected to a protected characteristic.
Effects of menopause on women in the workplace
Hot flushes are a stereotypical symptom. While they are experienced by many women, the top six symptoms that women suffer from are:
fatigue
hot flushes
difficulty focusing or concentrating
anxiety and worry
insomnia
problems with memory recall.
Aspects of work that women cited as making menopause symptoms worse are high temperature, poor ventilation, humidity, no access to a quiet or restful space, and noise. Long hours, short and changing deadlines, high workloads and dealing with customers, patients and clients can also make symptoms worse.
What can employers do?
It makes sense for a responsible employer to be keen to support women. They're working through the menopause transition, potentially through to their late 60s, and are likely to be working for many years post-menopause.
This makes transition support and long-term health a priority. In addition, most support will be temporary while symptoms last and is often easy for an employer to accommodate.
Some examples of best practices for employers include:
Introducing a policy or guidance documents
These can inform senior leaders, line managers and employees about how the company will support menopausal people. It may not be new policies – simply amend those in place to ensure focus on reasonable adjustments within your performance, absence management, disciplinary, grievance and recruitment policies to show you are taking it seriously.  Evenr without these changes, employees will still have recourse to existing policies, such as sickness or flexible working, but it's a good idea for employers to address menopause directly and separately.
Providing training
It's important to raise awareness and provide training to help line managers and colleagues understand how to support a menopausal person and feel confident to talk about the subject.
Understanding that menopause is unique
No two people experience the same level or combination of symptoms, so employers need to provide support on a case-by-case basis.
Considering reasonable workplace adjustments
These could be as simple as a desk fan or extra uniform, and access to water and toilet facilities, or could take in flexible working or temporary reallocation of duties.
Creating a transparent working environment
It can be hard for someone to approach their line manager about menopause, so helping create an inclusive, supportive workforce and talking openly about the subject at work are big steps in the right direction.
What next?
HR plays a vital role in supporting menopause in the workplace. As HR professionals and line managers you are a crucial part of the chain of support, leading the change itself or as a direct point of contact for those looking for clarification on policy and guidance.
It's therefore essential that all HR personnel are fully trained in how to offer the most effective support. As Lynda Bailey, co-founder and director of Talking Menopause says 'An employment tribunal merely demonstrates the issue could not be resolved. If organisations educate their staff, train their managers and offer the right level of support as a result of the consultation then that will be a win'
Supporting employees who are experiencing menopause is important for businesses – but if you need advice on how you can go about this, seek an independent HR advisor for guidance.