Since March 2020, the majority of sectors in the UK have been under pressure because of the pandemic. From store closures, travel restrictions and increased demand to coping with staff illness, different industries have all faced a plethora of issues.
However, some sectors have struggled more than others and are facing an uphill battle as they return to the 'new normal' and potential freedom approaches on the 19th July.
Areas such as hospitality, travel and the arts have spent large periods of the pandemic completely closed with reduced staff numbers when they have been able to operate. Meanwhile, in sectors like the care industry, workers have had to cope with an increase not only in workload but with a heightened risk to their own health.
The pandemic has resulted in huge staff shortages, with people either leaving an industry by choice or being released from their position due to the lack of work. As we now face a return to 'normality', these sectors are struggling to recruit and retain employees.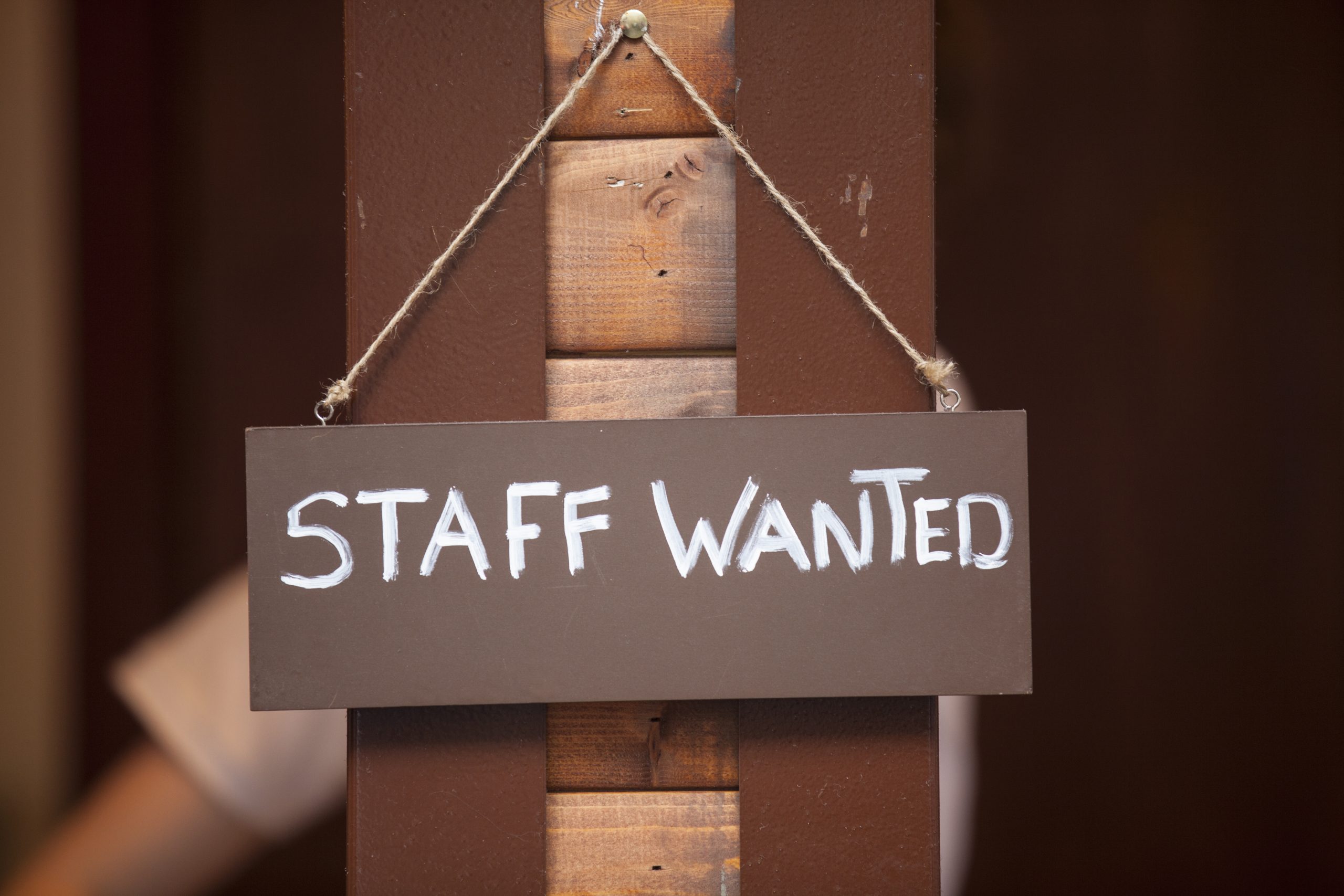 In addition to the pressure added to industries because of the pandemic, Brexit has also seen a large number of workers return to their country of origin.
We wanted to share out thoughts and expert opinions on the ways that HR departments and businesses leaders can help attract and keep staff in their organisation post-pandemic.
How can struggling industries attract new staff?
Increase pay
This may seem like a no-brainer, but it's something that needs to be addressed by industries struggling to attract staff, especially demanding and notoriously underpaid ones like hospitality. Businesses need to consider their current rates of pay and look at increasing them, even by a margin to establish a differnece between you and your competitors.
If you have workers on minimum wage (£8.36), then look to increase it to the national living wage (£8.91) or the real living wage (£9.50).
If your team is expected to work long hours, under pressure and in high-risk environments then it is only right that they are financially rewarded for this.
Improve staff benefits
If workers are expected to work long hours, evenings, weekends or be in riskier situations, aside from a fair wage, it is also important that additional benefits are improved or added to their employment offering.
For example, if you are a restaurant, offer staff free or heavily discounted meals, additional days off for birthdays.  If they must work late shifts after public transport has ceased consider assisting with the cost for travelling home by taxi, or pay for it in its entirety.
These small benefits will make a huge difference to people's lives and will help attract candidates to the roles.
While hiring staff is one thing – it's worth bearing in mind that the unemployment rate in the UK is currently around 4.8% which is higher than pre-pandemic – retaining those workers once you have hired them is just as important.
Improve staff recognition
Is there ever too much recognition? Workers at all levels have been through a lot this past year, professionally and personally, which is why having system of staff recognition in across all levels of your organisation is a great way to boost morale.
Introduce ways to pass on positive recognition to all your team members, whether via an online portal or in a staff newsletter. This may require additional training but it will benefit everyone in your workforce.
It is vital that employees feel respected and valued by business leaders and managers – especially after the past year.
Conduct stay interviews
Many businesses conduct exit interviews, but unfortunately, these are too late to retain your staff.
Holding interviews, or surveys, throughout the year with your team can help you get feedback and reduce the number of staff leaving. Asking questions such as: "What do you look forward to when you come to work each day?" and "What would make your job more satisfying?" can help you have a better understanding of your workforce and what changes may need making in the business.
Ensure you adopt an equitable pay policy
Ensuring fair and equitable pay is important to your company's reputation, both internally and externally.
Understand your business's pay practices from a diversity and inclusion perspective: Are women paid less than men for the same role? What about minorities or other diverse employees? If they aren't then it's time to change.
Post-pandemic success hinges on your ability to think and lead differently and key to this is having a business and pay policy that is equitable for all will create a positive environment and create a more loyal workforce.
As HR departments and business leaders begin to face a 'new normal' working world, they must review and adapt how they attract and retain staff if they want to have a long-term and successful future.
If you require any additional information on how your business can attract and retain new staff following the pandemic, consult an independent HR expert for advice and support.