A shift in attitude towards compulsory vaccination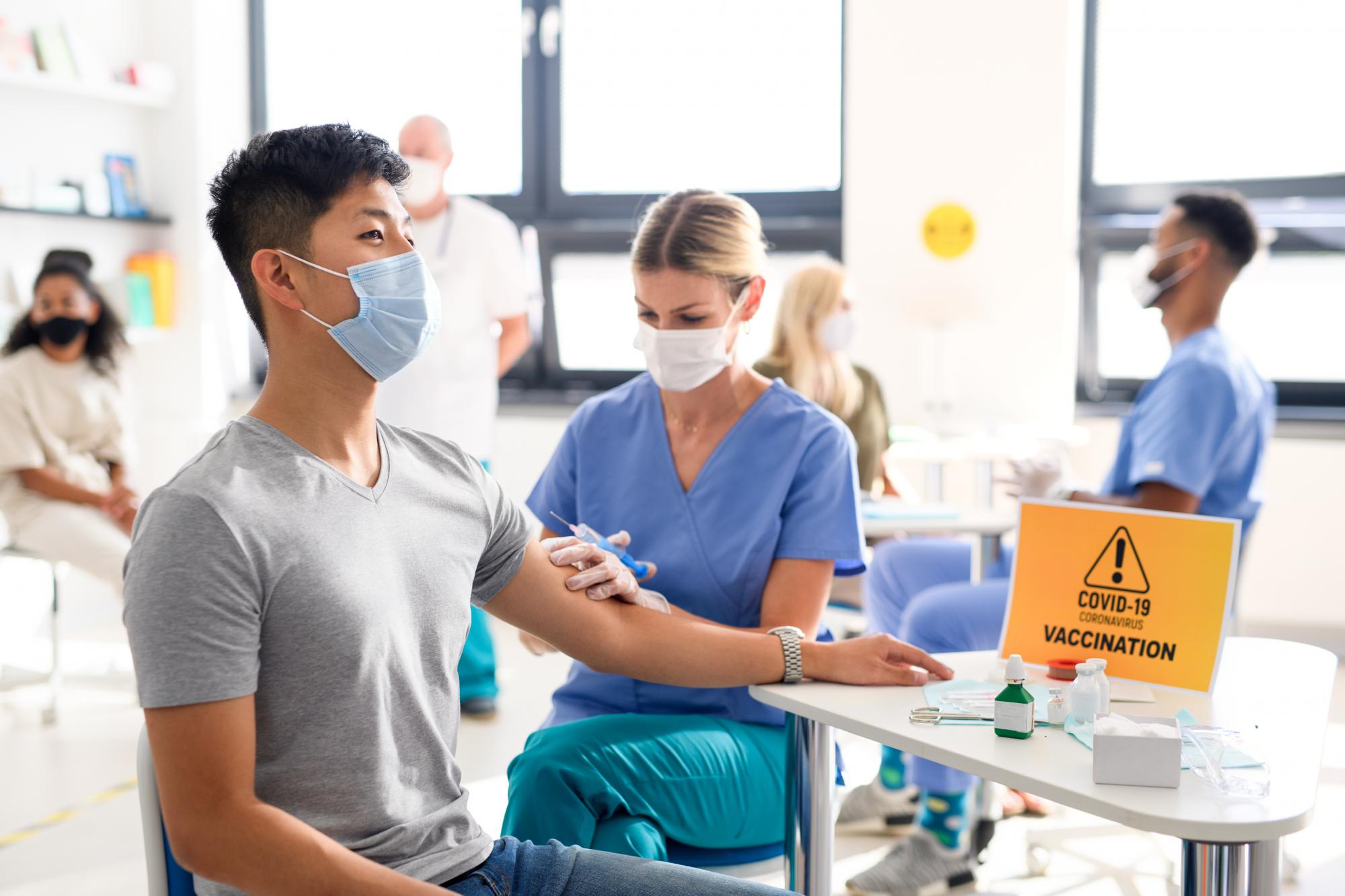 As we begin to slowly emerge from over a year of lockdowns and restrictions, the Covid-19 vaccination programme has been hailed as a ray of hope; a path back to our 'normal' pre-coronavirus lives.
Millions in the UK have now received their second covid vaccine as the hospitality sector makes its final preparations for indoor drinking and dining and the blanket ban on international travel is lifted.
Alongside this comes a marked shift in attitudes towards mandatory vaccinations for employees.
Consultation in health care
Earlier this year, when the roll-out programme was in its early days, employers could not insist that their workforce was vaccinated.
However, as we approach the end of a five-week Government consultation on compulsory vaccinations for those working in the health care and care home environment, there has been a marked shift in attitude.
When the consultation began in April, only around half of those in care homes had been vaccinated – going some way towards achieving the SAGE recommendation that 80% of staff and 90% of residents be vaccinated. Only 53% of homes in England with older adult residents had met the threshold. The staff rate was below 80% in 89 – more than half – of local authority areas and all 32 London boroughs, with 27 having a staff vaccination rate of below 70%.
When you consider how the virus decimated care homes, killing vulnerable elderly residents and putting care workers at terrible risk, it's not difficult to see why employers within the sector claim a valid reason for insisting staff be vaccinated.
However, in the wider business world, there is no precedent within employment law to mandate vaccination. The number of workers who have had their flu jab, for instance, has never been recorded so the argument persists that staff should not be asked for their Covid-19 vaccination status without a valid reason.
Employee concerns
Mandating vaccination for employees has never been tested in UK law. However, the challenges of Covid-19 are still relatively new, so guidance changes with the times and more new cases and precedents are likely to be set in the future.
Aside from employee concerns around the vaccine on health or religious grounds, one major concern surrounds the storage of sensitive personal data. If an organisation is collecting personal medical data, is this within GDPR legislation? Is there a justifiable reason for keeping such information and if so, is it stored securely?
A school, for example, can ask pupils to log their results online; however, this data cannot be stored. The school only needs to know if a result is positive, when it goes into the track and trace system – in other words, at this point, there is a legal reason for it to be recorded.
At this stage, while recommendations are just that, employers should engage staff who are concerned about receiving their vaccination in meaningful consultation, to ascertain what their concerns are and how they can be addressed. Discussion and remaining compliant with legislation are a far better solution than banning staff from the workplace – or indeed from terminating their employment altogether.
As the situation progresses and the debate around vaccine passports, track and trace and civil liberties continues, it will be interesting to see how the law develops, if it does so at all.
With so many factors consider in the context of mandatory workplace vaccinations, organisations are wise to consider all of these carefully before deciding on a specific policy or approach.
If you are unsure, consult an independent HR expert.